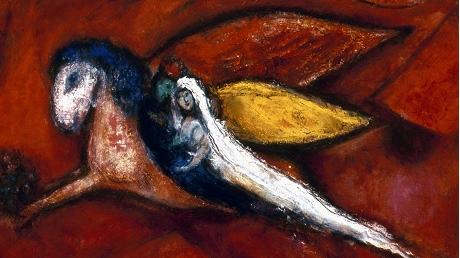 Come see a man who told me everything i ever did,

i was chief among sinners

― i sinned much.

Through his grace, i have been forgiven much.

He met me in the midst of all my broken cisterns,

i was thirsty, he said, here, drink

from the fountain of eternal life:

I AM the Living Water.

The Spirit and the bride say, "Come."

My beloved calls to me, "Arise, my darling.

Come away with me, my beautiful one.

"Come" thirsty one, "Come" ―if you so desire,

drink freely ― this is the water of life.

Who is this coming up from the wilderness

leaning upon her beloved?

it is i, who was poor, wretched, blind and naked,

Yet he brought me into the banqueting house

and his banner over me was love:

He took the gods of baal out of my mouth

and said thou shalt call me Ishi

―For thy Maker is thine husband

I will betroth you unto me forever;

yea, I will betroth you unto me in righteousness

and in judgment, and in lovingkindness,

and in mercies. I will even betroth

you unto me in faithfulness:

and thou shalt know the LORD.

I will greatly rejoice in the LORD,

my soul shall be joyful in my God.
—-
And before I had done speaking in mine heart, behold, Rebekah came forth with her pitcher on her shoulder; and she went down unto the well, and drew water: and I said unto her, Let me drink, I pray thee.
And she made haste, and let down her pitcher from her shoulder, and said, Drink, and I will give thy camels drink also: so I drank, and she made the camels drink also. (Genesis 24:45-46)
—-
He [Jesus] left Judaea, and departed again into Galilee.
And he must needs go through Samaria.
Then cometh he to a city of Samaria, which is called Sychar, near to the parcel of ground that Jacob gave to his son Joseph.
Now Jacob's well was there. Jesus therefore, being wearied with his journey, sat thus on the well: and it was about the sixth hour.
There cometh a woman of Samaria to draw water: Jesus saith unto her, Give me to drink. (John 4:4-7)
—-
"O generation, see the word of the Lord!
Have I been a wilderness to Israel,
Or a land of darkness?
Why do My people say, 'We [n]are lords;
We will come no more to You'?
32 Can a virgin forget her ornaments,
Or a bride her attire?
Yet My people have forgotten Me days without number.
33 "Why do you beautify your way to seek love?
Therefore you have also taught
The wicked women your ways.
34 Also on your skirts is found
The blood of the lives of the poor innocents.
I have not found it by secret search,
But plainly on all these things.
35 Yet you say, 'Because I am innocent,
Surely His anger shall turn from me.'
Behold, I will plead My case against you,
Because you say, 'I have not sinned.'
36 Why do you gad about so much to change your way? (Jeremiah 2:31-34)
—-
I will greatly rejoice in the Lord,

My soul shall be joyful in my God;

For He has clothed me with the garments of salvation,

He has covered me with the robe of righteousness,

As a bridegroom decks himself with ornaments,

And as a bride adorns herself with her jewels.

11 For as the earth brings forth its bud,

As the garden causes the things that are sown in it to spring forth,

So the Lord God will cause righteousness and praise to spring forth before all the nations. (Isaiah 61:10-11)
—
John 3:29-36

He who has the bride is the bridegroom; but the friend of the bridegroom, who stands and hears him, rejoices greatly because of the bridegroom's voice. Therefore this joy of mine is fulfilled. 30 He must increase, but I must decrease. 31 He who comes from above is above all; he who is of the earth is earthly and speaks of the earth. He who comes from heaven is above all. 32 And what He has seen and heard, that He testifies; and no one receives His testimony. 33 He who has received His testimony has certified that God is true. 34 For He whom God has sent speaks the words of God, for God does not give the Spirit by measure. 35 The Father loves the Son, and has given all things into His hand. 36 He who believes in the Son has everlasting life; and he who does not believe the Son shall not see life, but the wrath of God abides on him."
—
The heavens declare the glory of God;
And the firmament shows His handiwork.
2 Day unto day utters speech,
And night unto night reveals knowledge.
3 There is no speech nor language
Where their voice is not heard.
4 Their line has gone out through all the earth,
And their words to the end of the world.
In them He has set a tabernacle for the sun,
5 Which is like a bridegroom coming out of his chamber,
And rejoices like a strong man to run its race.
6 Its rising is from one end of heaven,
And its circuit to the other end;
And there is nothing hidden from its heat.
The law of the Lord is perfect, converting the soul;
The testimony of the Lord is sure, making wise the simple;
8 The statutes of the Lord are right, rejoicing the heart;
The commandment of the Lord is pure, enlightening the eyes;
9 The fear of the Lord is clean, enduring forever;
The judgments of the Lord are true and righteous altogether.
10 More to be desired are they than gold,
Yea, than much fine gold;
Sweeter also than honey and the honeycomb.
11 Moreover by them Your servant is warned,
And in keeping them there is great reward. (Psalm 19:1-11)
The words of the Lord are pure words: as silver tried in a furnace of earth, purified seven [Sheba] times.
Thou shalt keep them, O Lord, thou shalt preserve them from this generation for ever. (Psalm 12:6-7)
—
Revelation 19:6-10
And I heard, as it were, the voice of a great multitude, as the sound of many waters and as the sound of mighty thunderings, saying, "Alleluia! For the Lord God Omnipotent reigns! 7 Let us be glad and rejoice and give Him glory, for the marriage of the Lamb has come, and His wife has made herself ready." 8 And to her it was granted to be arrayed in fine linen, clean and bright, for the fine linen is the righteous acts of the saints.
9 Then he said to me, "Write: 'Blessed are those who are called to the marriage supper of the Lamb!' " And he said to me, "These are the true sayings of God." 10 And I fell at his feet to worship him. But he said to me, "See that you do not do that! I am your fellow servant, and of your brethren who have the testimony of Jesus. Worship God! For the testimony of Jesus is the spirit of prophecy."
Artwork: Marc Chagall, Song of Solomon