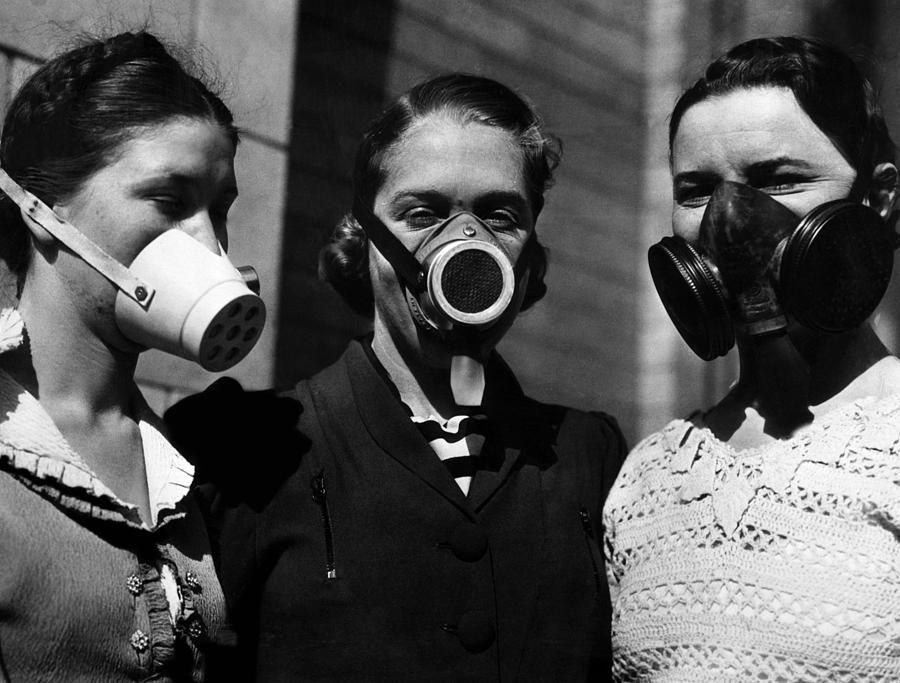 And so. Here we are, these closing moments of 2020, and haven't they been roaring? Days without number, where we hear so much talk of god, and yet men and women of great stature and none, have forgotten God.
And they talk of their god's — of oppression, of empathy, of kindness, of compassion, of love, of joy, of community, of beauty, of justice…and all of these are subject to some arbitrary 'truth', for everywhere there is this vainglorious exhortation of man, there is nothing good. Yes, this occidental humanitarian tendency to do 'good' — Schadenfreude — some have observed, and as one writer so eloquently put it: "where they are never done talking of Man, yet murder men everywhere they find them, at the corner of every one of their own streets, in all the corners of the globe."
And haven't we been good students of this malevolent infiltration of the soul. But who am I to judge? Even so, I have my doubts: these dead works of human hands, are not the fruit of the spirit, though everyone is claiming to be a 'Christian' these days, as if it were some sort of talisman to stave off Jinns.
And as I have moved away from the interiority of racial terror, imagine my surprise to find a world that has become the mirror image of classrooms, in which I once taught the mundane virtues of anti-racist theory and practice. Though in its current incarnation, anti-racism serves as a deus ex machina for its priestly caste, whose mission field is a world on the brink of disaster, particularly for those of a 'darker' hue. For the most part, it consists of those well-intentioned secular evangelists and their progressive co-religionists, who would "…try to elevate their souls like someone who continually jumps from a standing position in the hope that forcing oneself to jump all day—and higher every day— they would no longer fall back down, but rise to heaven." It is as Simone Weil also observes, a humanism that presumes to attain, truth, beauty, liberty, and equality, which indeed, are of infinite value, but without the grace of God. It is a thing of nought, a stone of stumbling and a snare that opposes human ingenuity in its refusal to recover wisdom as we pass through the valley of Achor—a place where God waits patiently to be gracious to us: "For the LORD is a God of justice; Blessed are all those who wait for Him."
And did you not know, have you not heard, when all is well with your soul, five of you shall chase a hundred, and a hundred of you shall chase ten thousand, and your [spiritual] enemies shall be at peace with you? — and that on mount Zion, there shall be holiness; there shall be freedom, and the people of God will possess their inheritance? At any rate, the persecutor within, convicted me of not wanting to teach students how to transgress anymore. But rather, as God's providence would have it, in arresting and wresting me from my own transgressions, it transpires, I had been ordained for peace. It is the truth I came to learn from the Master Liberator himself: this is how I set captives free.
The Spirit of the Lord God is upon me; because the Lord hath anointed me to preach good tidings unto the meek; he hath sent me to bind up the brokenhearted, to proclaim liberty to the captives, and the opening of the prison to them that are bound;

To proclaim the acceptable year of the Lord, and the day of vengeance of our God; to comfort all that mourn;

To appoint unto them that mourn in Zion, to give unto them beauty for ashes, the oil of joy for mourning, the garment of praise for the spirit of heaviness; that they might be called trees of righteousness, the planting of the Lord, that he might be glorified.

And they shall build the old wastes, they shall raise up the former desolations, and they shall repair the waste cities, the desolations of many generations (Isaiah 61:1-4)
And contrary to the boast of ancient kings, who say in pride and arrogance of heart, that has resonated throughout the ages:
"The bricks have fallen down,

But we will rebuild with hewn stones;

The sycamores are cut down,

But we will replace them with cedars." (Isaiah 9:9-10)

—Though one who is of Greater wisdom than Solomon is with us — in this eighth Song of Ascent, the psalmist reminds us,
Unless the Lord builds the house,

They labor in vain who build it;

Unless the Lord guards the city,

The watchman stays awake in vain.

It is vain for you to rise up early,

To sit up late,

To eat the bread of sorrows;

For so He gives His beloved sleep. (Psalm 127:1-2)
And it is a truly astounding paradox to me — one to which I once succumbed –that so many in proclaiming, "I am spiritual but not religious", fall back into the very same yokes of religiosity they are claiming to have freed themselves from. It is also intriguing to observe, how these ever increasing forms of godliness have positioned themselves as battering rams against the revealed Way to the kingdom of God, as if, in this manner one might take even one step as it were, towards heaven. There is an ease in the free gift of salvation by grace, Weil writes, more difficult for us than all our human efforts, and in this sense it is true: grace is effortless. And yet, "Woe to you who are at ease in Zion."
And did they tell you, that on the cross at Calvary responding to Jesus' thirst, a Roman soldier offered him sour wine, which he refused to drink because it was rendered bitter by the infusion of wormwood [poison]? Beloveds, never allow the mob to render God's perfect and unchanging justice barren: "so that there may not be among you a root bearing bitterness or wormwood;" (Deuteronomy 29:18; Hebrews 12:15).
And I wonder, did you know, that the bad news about the good news is this: contrary to popular belief, it is Barrabas who is the insurrectionist, not Jesus, who proclaims, "I am the resurrection and the life." It is rare that anyone will die for a righteous person, but for a good person, someone might possibly dare to die. Paradoxically, In the eyes of the belligerent crowd, releasing Barrabas instead of Jesus, represents our own crooked human standard of justice. Nevertheless, this did not usurp the divine providence of God. Truly, this is good news. Jesus (in whom we become the righteousness of God), died for us as sinners even at that very moment all around him were sinning. This, i believe, is the scandalous and extraordinary gift of the love of God that surpasses all knowledge.
And so to Amos, and lions, and the God of Abraham, Isaac, and Jacob, who has set a plumb line in our midst, who recoils at our propensity to turn justice into wormwood, and religiosity into feigned worship — I wonder, will he pass us by?
And these are the words, Amos said: The Lord will roar from Zion, and utter his voice from Jerusalem; and the habitations of the shepherds shall mourn, and the top of Carmel shall wither:
Hear this word, you cows of Bashan, who are on the mountain of Samaria,

Who oppress the poor,

Who crush the needy,

Who say to your husbands, "Bring wine, let us drink!"

The Lord God has sworn by His holiness:

"Behold, the days shall come upon you

When He will take you away with fishhooks,

And your posterity with fishhooks.

You will go out through broken walls,

Each one straight ahead of her,

And you will be cast into Harmon,"

Says the Lord.
For thus says the Lord to the house of Israel:
"Seek Me and live;

But do not seek Bethel,

Nor enter Gilgal,

Nor pass over to Beersheba;

For Gilgal shall surely go into captivity,

And Bethel shall come to nothing.

Seek the Lord and live,

Lest He break out like fire in the house of Joseph,

And devour it,

With no one to quench it in Bethel—

You who turn justice to wormwood,

And lay righteousness to rest in the earth!"

He made the Pleiades and Orion;

He turns the shadow of death into morning

And makes the day dark as night;

He calls for the waters of the sea

And pours them out on the face of the earth;

The Lord is His name.

He rains ruin upon the strong,

So that fury comes upon the fortress.

They hate the one who rebukes in the gate,

And they abhor the one who speaks uprightly.

Therefore, because you tread down the poor

And take grain taxes from him,

Though you have built houses of hewn stone,

Yet you shall not dwell in them;

You have planted pleasant vineyards,

But you shall not drink wine from them.

For I know your manifold transgressions

And your mighty sins:

Afflicting the just and taking bribes;

Diverting the poor from justice at the gate.

Therefore the prudent keep silent at that time,

For it is an evil time.

Seek good and not evil,

That you may live;

So the Lord God of hosts will be with you,

As you have spoken.

Hate evil, love good;

Establish justice in the gate.

It may be that the Lord God of hosts

Will be gracious to the remnant of Joseph.
Woe to you who put far off the day of doom,

Who cause the seat of violence to come near;

Who lie on beds of ivory,

Stretch out on your couches,

Eat lambs from the flock

And calves from the midst of the stall;

Who sing idly to the sound of stringed instruments,

And invent for yourselves musical instruments like David;

Who drink wine from bowls,

And anoint yourselves with the best ointments,

But are not grieved for the affliction of Joseph.

Therefore they shall now go captive as the first of the captives,

And those who recline at banquets shall be removed. (Amos 2:6-7; 4:1-3; 5:4-15; 6:3-7)



—
Ephraim is oppressed and broken in judgment,
Because he willingly walked by human precept.
Therefore I will be to Ephraim like a moth,
And to the house of Judah like rottenness.
When Ephraim saw his sickness, And Judah saw his wound, Then Ephraim went to Assyria And sent to King Jareb; Yet he cannot cure you,Nor heal you of your wound. For I will be like a lion to Ephraim, And like a young lion to the house of Judah.
I, even I, will tear them and go away; I will take them away, and no one shall rescue.
I will return again to My place Till they acknowledge their offense. Then they will seek My face; In their affliction they will earnestly seek Me."
"They shall walk after the Lord. He will roar like a lion. When He roars, Then His sons shall come trembling from the west; They shall come trembling like a bird from Egypt, Like a dove from the land of Assyria. And I will let them dwell in their houses, "Says the Lord.(Hosea 5:11-15; 11:10-11)
—
For the Lord hath poured out upon you the spirit of deep sleep, and hath closed your eyes: the prophets and your rulers, the seers hath he covered.
And the vision of all is become unto you as the words of a book that is sealed, which men deliver to one that is learned, saying, Read this, I pray thee: and he saith, I cannot; for it is sealed:
And the book is delivered to him that is not learned, saying, Read this, I pray thee: and he saith, I am not learned. Wherefore the Lord said, Forasmuch as this people draw near me with their mouth, and with their lips do honour me, but have removed their heart far from me, and their fear toward me is taught by the precept of men:
Therefore, behold, I will proceed to do a marvellous work among this people, even a marvellous work and a wonder: for the wisdom of their wise men shall perish, and the understanding of their prudent men shall be hid. (Isaiah 29:10-14)
---
—
Photo credits: Dust Masks Worn During The Dust Bowl Photograph by Everet