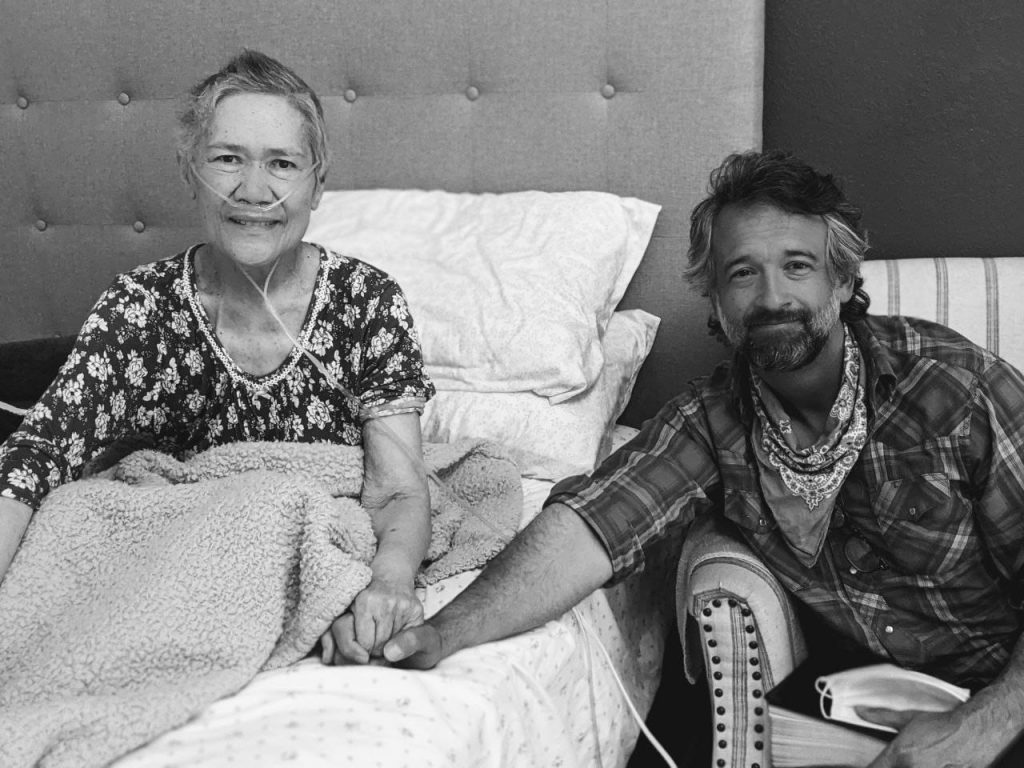 To comfort all who mourn,
To console those who mourn in Zion,
To give them beauty for ashes,
The oil of joy for mourning,
The garment of praise for the spirit of heaviness;
That they may be called trees of righteousness,
The planting of the Lord, that He may be glorified."–Isaiah 61:2-3
—
"A few days ago, I told you about Repeka. She continues to painfully suffer from the effects of cancer. For four years, she has outlived every prediction provided by doctors.

Her testimony is so powerful I cried tears of joy while visiting with her today in hospice. In many respects, Repeka is the embodiment of my hopes for our nation. She is broken, but her spirit is pure. She believes, as do I, that God still has a pivotal role for her to play.

So she fights to survive, all while praising God day and night. Her testimony has brought souls to the Lord. If we had the faith of Repeka, we would have never lost our country to godlessness.

I will pray for her and our country as if my life depended on it. I ask all here to please do the same.

Some believe without seeing. Others need to see a miracle. Let's move mountains with mustard seeds." (David Clements).
—
Photo credits: Repeka & Prof. David Clements, 21/04/21