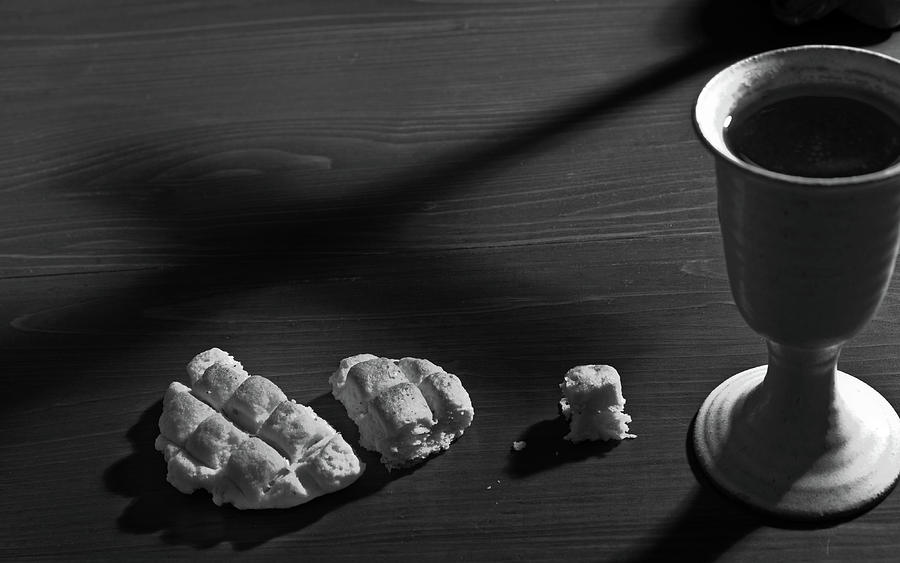 Forever my soul
My Forever High Priest,
with wine that gladdens the heart
and oil that causes the face to shine,
and bread to give us strength.
Bless the Lord, O my soul:
and all that is within me,
bless his holy name.
Blessed be the Lord,
who daily loads us with benefits,
even the God of our salvation. Selah.

The Lord has sworn
And will not relent,
"You are a priest forever
According to the order of Melchizedek' "

—-
For what shall it profit a man, if he shall gain the whole world, and lose his own soul? Or what will a man give in exchange for his soul? (Matthew 16:26)



—–
And the king of Sodom, the king of Gomorrah, the king of Admah, the king of Zeboiim, and the king of Bela (that is, Zoar) went out and joined together in battle in the Valley of Siddim 9against Chedorlaomer king of Elam, Tidal king of nations, Amraphel king of Shinar, and Arioch king of Ellasar—four kings against five. 10Now the Valley of Siddim was full of asphalt pits; and the kings of Sodom and Gomorrah fled; some fell there, and the remainder fled to the mountains. 11Then they took all the goods of Sodom and Gomorrah, and all their provisions, and went their way. 12They also took Lot, Abram's brother's son who dwelt in Sodom, and his goods, and departed.
13Then one who had escaped came and told Abram the Hebrew, for he dwelt by the terebinth trees of Mamre the Amorite, brother of Eshcol and brother of Aner; and they were allies with Abram. 14Now when Abram heard that his brother was taken captive, he armed his three hundred and eighteen trained servants who were born in his own house, and went in pursuit as far as Dan. 15He divided his forces against them by night, and he and his servants attacked them and pursued them as far as Hobah, which is north of Damascus. 16So he brought back all the goods, and also brought back his brother Lot and his goods, as well as the women and the people.
And the king of Sodom went out to meet him at the Valley of Shaveh (that is, the King's Valley), after his return from the defeat of Chedorlaomer and the kings who were with him.
Then Melchizedek king of Salem brought out bread and wine; he was the priest of God Most High. And he blessed him and said:
"Blessed be Abram of God Most High,
Possessor of heaven and earth;
And blessed be God Most High,
Who has delivered your enemies into your hand."
And he gave him a tithe of all.

Now the king of Sodom said to Abram, "Give me the persons, and take the goods for yourself."

But Abram said to the king of Sodom, "I have raised my hand to the Lord, God Most High, the Possessor of heaven and earth, that I will take nothing, from a thread to a sandal strap, and that I will not take anything that is yours, lest you should say, 'I have made Abram rich'— except only what the young men have eaten, and the portion of the men who went with me: Aner, Eshcol, and Mamre; let them take their portion." (Genesis 14:9-24)

—-
The Lord shall send the rod of thy strength out of Zion: rule thou in the midst of thine enemies.

Thy people shall be willing in the day of thy power, in the beauties of holiness from the womb of the morning: thou hast the dew of thy youth.

The Lord hath sworn, and will not repent, Thou art a priest for ever after the order of Melchizedek. (Psalm 110:2-4)

—-
And no man takes this honour to himself,
but he who is called by God,
just as Aaron was. Priest Forever
So also Christ did not glorify Himself
to become High Priest, but it was He who said to Him:
"You are My Son,
Today I have begotten You."
As He also says in another place:
"You are a priest forever
According to the order of Melchizedek" (Hebrews 5:4-6)

For this Melchizedek, king of Salem, priest of the Most High God, who met Abraham returning from the slaughter of the kings and blessed him, to whom also Abraham gave a tenth part of all, first being translated "king of righteousness," and then also king of Salem, meaning "king of peace," without father, without mother, without genealogy, having neither beginning of days nor end of life, but made like the Son of God, remains a priest continually. (Hebrews 7:1-3)
—-


Photo credit: Chalice Of Wine And Bread is a photograph by Vaclav Mach