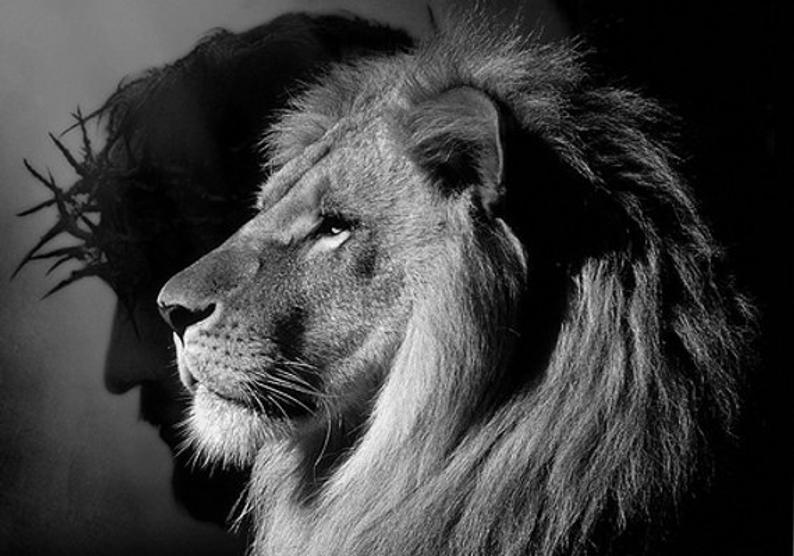 O ETERNAL and most gracious God, who as thy Son Christ Jesus, though he knew all things, yet said he knew not the day of judgment, because he knew it not so as that he might tell us; so though thou knowest all my sins, yet thou knowest them not to my comfort, except thou know them by my telling them to thee. How shall I bring to thy knowledge, by that way, those sins which I myself know not?

If I accuse myself of original sin, wilt thou ask me if I know what original sin is? I know not enough of it to satisfy others, but I know enough to condemn myself, and to solicit thee. If I confess to thee the sins of my youth, wilt thou ask me if I know what those sins were? I know them not so well as to name them all, nor am sure to live hours enough to name them all (for I did them then faster than I can speak them now, when every thing that I did conduced to some sin), but I know them so well as to know that nothing but thy mercy is so infinite as they.

If the naming of sins of thought, word and deed, of sins of omission and of action, of sins against thee, against my neighbour and against myself, of sins unrepented and sins relapsed into after repentance, of sins of ignorance and sins against the testimony of my conscience, of sins against thy commandments, sins against thy Son's Prayer, and sins against our own creed, of sins against the laws of that church, and sins against the laws of that state in which thou hast given me my station; if the naming of these sins reach not home to all mine, I know what will. O Lord, pardon me, me, all those sins which thy Son Christ Jesus suffered for, who suffered for all the sins of all the world; for there is no sin amongst all those which had not been my sin, if thou hadst not been my God, and antedated me a pardon in thy preventing grace.

And since sin, in the nature of it, retains still so much of the author of it that it is a serpent, insensibly insinuating itself into my soul, let thy brazen serpent (the contemplation of thy Son crucified for me) be evermore present to me, for my recovery against the sting of the first serpent; that so, as I have a Lion against a lion, the Lion of the tribe of Judah against that lion that seeks whom he may devour, so I may have a serpent against a serpent, the wisdom of the serpent against the malice of the serpent, and both against that lion and serpent, forcible and subtle temptations, thy dove with thy olive in thy ark, humility and peace and reconciliation to thee, by the ordinances of thy church. Amen.
---
—-
Numbers 21: 4-9
4 And they journeyed from mount Hor by the way of the Red sea, to compass the land of Edom: and the soul of the people was much discouraged because of the way.
5 And the people spake against God, and against Moses, Wherefore have ye brought us up out of Egypt to die in the wilderness? for there is no bread, neither is there any water; and our soul loatheth this light bread.
6 And the Lord sent fiery serpents among the people, and they bit the people; and much people of Israel died.
7 Therefore the people came to Moses, and said, We have sinned, for we have spoken against the Lord, and against thee; pray unto the Lord, that he take away the serpents from us. And Moses prayed for the people.
8 And the Lord said unto Moses, Make thee a fiery serpent, and set it upon a pole: and it shall come to pass, that every one that is bitten, when he looketh upon it, shall live.
9 And Moses made a serpent of brass, and put it upon a pole, and it came to pass, that if a serpent had bitten any man, when he beheld the serpent of brass, he lived.
—-
John 3:1-21
---
There was a man of the Pharisees, named Nicodemus, a ruler of the Jews:
2 The same came to Jesus by night, and said unto him, Rabbi, we know that thou art a teacher come from God: for no man can do these miracles that thou doest, except God be with him.
3 Jesus answered and said unto him, Verily, verily, I say unto thee, Except a man be born again, he cannot see the kingdom of God.
4 Nicodemus saith unto him, How can a man be born when he is old? can he enter the second time into his mother's womb, and be born?
5 Jesus answered, Verily, verily, I say unto thee, Except a man be born of water and of the Spirit, he cannot enter into the kingdom of God.
6 That which is born of the flesh is flesh; and that which is born of the Spirit is spirit.
7 Marvel not that I said unto thee, Ye must be born again.
8 The wind bloweth where it listeth, and thou hearest the sound thereof, but canst not tell whence it cometh, and whither it goeth: so is every one that is born of the Spirit.
9 Nicodemus answered and said unto him, How can these things be?
10 Jesus answered and said unto him, Art thou a master of Israel, and knowest not these things?
11 Verily, verily, I say unto thee, We speak that we do know, and testify that we have seen; and ye receive not our witness.
12 If I have told you earthly things, and ye believe not, how shall ye believe, if I tell you of heavenly things?
13 And no man hath ascended up to heaven, but he that came down from heaven, even the Son of man which is in heaven.
14 And as Moses lifted up the serpent in the wilderness, even so must the Son of man be lifted up:
15 That whosoever believeth in him should not perish, but have eternal life.
16 For God so loved the world, that he gave his only begotten Son, that whosoever believeth in him should not perish, but have everlasting life.
17 For God sent not his Son into the world to condemn the world; but that the world through him might be saved.
18 He that believeth on him is not condemned: but he that believeth not is condemned already, because he hath not believed in the name of the only begotten Son of God.
19 And this is the condemnation, that light is come into the world, and men loved darkness rather than light, because their deeds were evil.
20 For every one that doeth evil hateth the light, neither cometh to the light, lest his deeds should be reproved.
21 But he that doeth truth cometh to the light, that his deeds may be made manifest, that they are wrought in God.