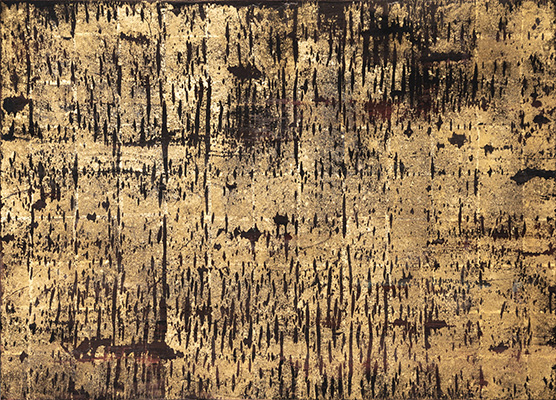 And it shall come
to pass in that day,
that his burden shall be
taken away from off
thy shoulder, and his
yoke from off thy neck,
and the yoke shall be
destroyed because of the anointing.―Isaiah 10:27



O Israel, return to the Lord your God,
For you have stumbled because of your iniquity;

Take words with you,
And return to the Lord.
Say to Him,
"Take away all iniquity;
Receive us graciously,
For we will offer the sacrifices of our lips.

Assyria shall not save us,
We will not ride on horses,
Nor will we say anymore to the work of our hands, 'You are our gods.'
For in You the fatherless finds mercy.

"I will heal their backsliding,
I will love them freely,
For My anger has turned away from him.

I will be like the dew to Israel;
He shall grow like the lily,
And lengthen his roots like Lebanon.

His branches shall spread;
His beauty shall be like an olive tree,
And his fragrance like Lebanon.

Those who dwell under his shadow shall return;
They shall be revived like grain,
And grow like a vine.
Their scent shall be like the wine of Lebanon.―Hosea 14:1-7



YOKES OF EMPATHY

When empathy is revealed as schadenfreude

and the foundations are being destroyed

When compassion is paternalism

and feigned kindness a mask for totalitarianism

―unbridled self-righteousness

filthy rags of unrighteousness

―figuratively robes of lawlessness

When equity segues into inequity

When subjective truth transcends the TRUTH

each one doing what is right in their own eyes

deceived by the father of all lies―nations go into captivity

bound by the workers of iniquity

When knowledge of words, cast away the Word

people delight in the vanity of the absurd

When grace billows of permissiveness

quench loves indebtedness

When six degrees of separateness

quarantine mercy and truthfulness

gathering in the beauty of holiness

and like Pilate and the Pharisees

we wash our hands ritually to stave

off the tyranny, of this invisible enemy

When righteousness and peacefulness

in unholy restraint cease to kiss

When you disregard the fatherless

When bitter is sweet, and sweet is bitterness

When good is evil, and evil is good

When peace is a simulacrum―misunderstood

When justice is turned into wormwood

When a people of the Resurrection

like Barrabas, incite insurrection

When blackness is their circumvention

the road to hell is paved with good intentions

When the Lord declared Israelites, are you

more important to me than the Cushites?

When false prophets arise like Hananiah

remember, Jesus wept over Jerusalem like Jeremiah

When beauty is but a fading flower

What is the watchman's disposition in this hour?

"The morning comes, and also the night.
If you will inquire, inquire;
Return! Come back!"

My yoke is easy, My burden is light.
At the risk of shocking some tender-minded persons, I venture to list here a few words and phrases that to millions of evangelical Christians have no longer an identifiable content and are used merely as religious sounds without any relation to reality. They have meaning, and they are good and sacred words, but they have no meaning as used by the speaker and as heard by the listener in the average religious gathering. Here they are: victory, heart and life, all out for God, to the glory of God, receive a blessing, conviction, faith, revival, consecration, the fullness of God, by the grace of God, on fire for God, born again, filled with the Spirit, hallelujah, accept Christ, the will of God, joy and peace, following the Lord–and there are scores of others.
We have reared a temple of religious words comfortably disassociated from reality. And we will soon stand before that just and gentle Monarch who told us that we should give an account of every idle word. God have mercy on us.
―A. W. Tozer Sermon: Meaningless Words
And to these, I add 'Amen'.
Reflections & Poems Beauty 4 Ashes Development Foundation,,
Copyright © 2020
Artwork: Makoto Fujimura: Interior Castles