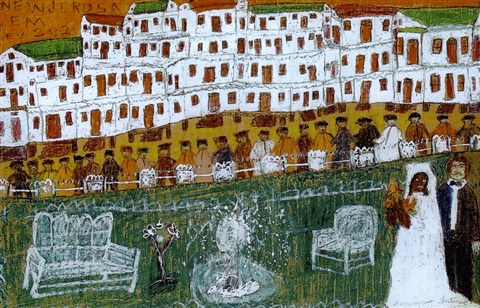 Christ's enemies are but breaking their own heads in pieces upon the Rock laid in Zion; and the stone is not removed out of its place. Faith hath cause to take courage from our very afflictions; the devil is but a whetstone to sharpen the faith and patience of the saints. I know that he but heweth and polisheth stones, all the time for the New Jerusalem— Samuel Rutherford
Joseph is a fruitful bough,
A fruitful bough by a well;
His branches run over the wall.The archers have bitterly grieved him,
Shot at him and hated him.
But his bow remained in strength,
And the arms of his hands were made strong
By the hands of the Mighty God of Jacob
(From there is the Shepherd, the Stone of Israel),
By the God of your father who will help you,
And by the Almighty who will bless you
With blessings of heaven above,
Blessings of the deep that lies beneath,
Blessings of the breasts and of the womb.―Genesis 49:23-25
O you afflicted one, Tossed with tempest, and not comforted, Behold, I will lay your stones with colorful gems, And lay your foundations with sapphires. I will make your pinnacles of rubies, Your gates of crystal, And all your walls of precious stones. All your children shall be taught by the Lord, And great shall be the peace of your children. In righteousness you shall be established; You shall be far from oppression, for you shall not fear; And from terror, for it shall not come near you. Indeed they shall surely assemble, but not because of Me. Whoever assembles against you shall fall for your sake.―Isaiah 54:11-15
---
To whom coming, as unto a living stone, disallowed indeed of men, but chosen of God, and precious,
Ye also, as lively stones, are built up a spiritual house, an holy priesthood, to offer up spiritual sacrifices, acceptable to God by Jesus Christ.―1 Peter 2:4-5





Further In
By Tomas Tranströmer

On the main road into the city
when the sun is low.
The traffic thickens, crawls.
It is a sluggish dragon glittering.
I am one of the dragon's scales.
Suddenly the red sun is
right in the middle of the windscreen
streaming in.
I am transparent
and writing becomes visible
inside me
words in invisible ink
which appear
when the paper is held to the fire!
I know I must get far away
straight through the city and then
further until it is time to go out
and walk far in the forest.
Walk in the footprints of the badger.
It gets dark, difficult to see.
In there on the moss lie stones.
One of the stones is precious.
It can change everything
it can make the darkness shine.
It is a switch for the whole country.
Everything depends on it.
Look at it, touch it…




The Stones
By Tomas Tranströmer

The stones we have thrown I hear
fall, glass-clear through the year. In the valley
confused actions of the moment
fly howling from tree-top
to tree-top, quieting
in air thinner than now's, gliding
like swallows from mountain-top
to mountain-top till they
reach the furthest plateaus
along the edge of existence. Where
all our deeds fall
glass-clear
to no ending
except ourselves.
Artwork: Sister Gertrude Morgan: New Jerusalem Rev. 21:2