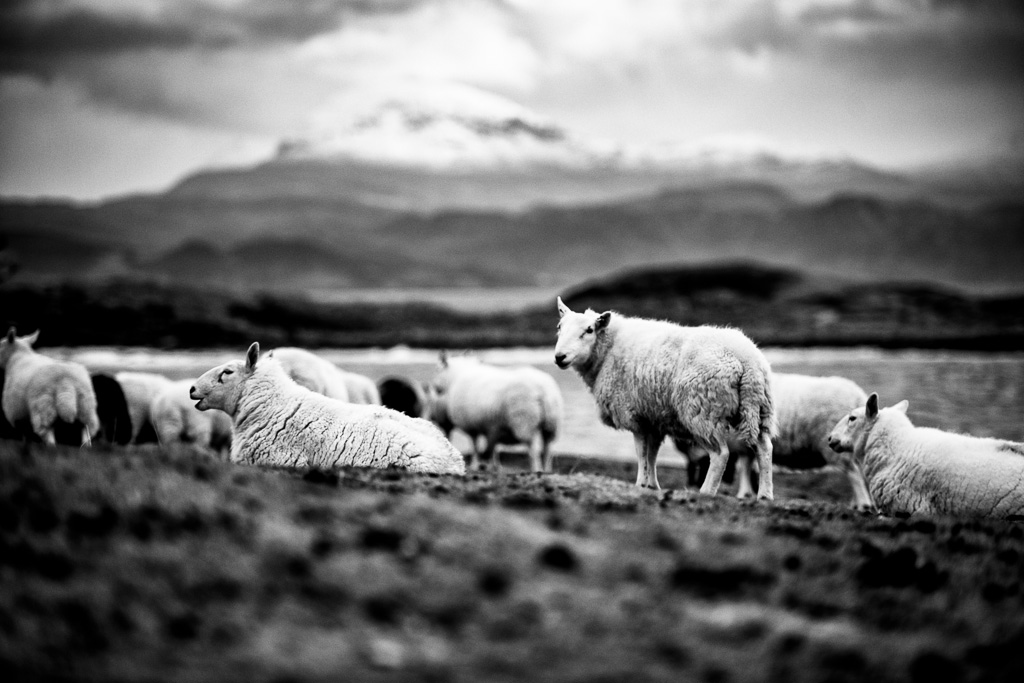 So he said to me, "These are the ones who come out of the great tribulation, and washed their robes, and made themselves white in the blood of the Lamb. Therefore they are before the throne of God, and serve Him day and night in the temple. And He who sits on the throne will dwell among them. They shall neither hunger anymore nor thirst anymore; the sun shall not strike them, nor any heat; for the Lamb who is in the midst of the throne will Shepherd them and lead them to living fountains of waters. And God will wipe away every tear from their eyes." (Revelation 7:13-17)
If you are in Christ Jesus, you have been reconciled (and are being reconciled), and liberated. Anyone proclaiming otherwise, has not understood, Jesus' rebuke to the Pharisees:

Jesus answered them, "Verily, verily, I say unto you, Whosoever committeth sin is the servant of sin.

And the servant abideth not in the house for ever: but the Son abideth ever.

If the Son therefore shall make you free, ye shall be free indeed." (John 8:34-36)

Barnes' Notes on the Bible, provides us with a simple rendering of this passage:

"Whosoever committeth sin … – In this passage Jesus shows them that he did not refer to political bondage, but to the slavery of the soul to evil passions and desires. Is the servant – Is the slave of sin. He is bound to it as a slave is to his master."

It is a foolhardy endeavour, leading those whom Christ ― our Liberator, our Reward ― has set free, back into Egypt's house of bondage. And we might take heed of Paul's words, who so wisely, exhorts, "Stand fast therefore in the liberty wherewith Christ hath made us free, and be not entangled again with the yoke of bondage" (Galatians 5:1).

Thus, biblical liberation is not based on the mere work of human hands, or to put it another way―works-based righteousness. On the contrary, for the Christian it is by grace that we are saved through faith. And this is not of our own doing; it is the gift of God; that at all times, in all places, throughout all ages, Jesus Christ sets captives free. This freedom does nor require that we bind former fallen [self] identifications to ontologies of oppression, whatever they may be. It is in this sense, Paul speaks of the newly redeemed self ― "such were some of you"― as constitutive of the transformative work of the cross (See 1 Corinthians 6:9-11). Renewal of the mind is not attained through the importation of humanistic concepts such as 'decolonisation' or 'conscientization', but rather through spiritual regeneration, which leads to restoration of right human relationships: "And be not conformed to this world: but be ye transformed by the renewing of your mind," (Romans 12:2). In our new identity in Christ, we are no longer slaves to sin, but we are reconciled to God (See Romans 6:6 & 5:10). And we know that wherever the Lord's Spirit is, there is freedom (2 Corinthians 3:17).

The gospel of Jesus Christ is not a mirror image of the way freedom is understood in this world. His kingdom is not of this world. When the Pharisees asked Jesus, when should this kingdom come, he answered, "The kingdom of God is not coming in ways that can be observed, nor will they say, 'Look, here it is!' or 'There!' for behold, the kingdom of God is in the midst of you (Luke 17:20-21). That is to say, Jesus did not come to conform us to the image of the god of this world―to the spirit of the present age―but rather to transform and renew our minds so that we may prove what is that good and acceptable and perfect will of God, as we sojourn here on earth.

Moreover, the danger of fetishizing oppressed identities central to the 'gospel' of critical theory (CT) and its subvariants―critical social justice and critical anti-racist praxis, paradoxically, result in an idolatry, that is incommensurable with the purposes of gospel transformation. The accompanying mantra of the 'gospel of inclusion', that for example, speaks of "giving voice to the marginalised" and "empowering the poor" merely by human effort, based on ever proliferating notions of difference, will not further liberation, but rather perpetuate the perennial objectification and spiritual subjugation of those who are genuinely oppressed. More often than we would care to admit, when we through misguided ideological motives, make merchandise out of the poor and the disregarded, unwittingly, we create cycles of oppression. And perhaps it is for this reason, Jesus reminds Judas, "You will always have the poor among you, but you will not always have me" (John 12:8).

The postmodern differentialist and intersectional logic underpinning CT and social justice, tends towards the promotion of grievance narratives of oppressed groups perennially vying for power, which in turn creates hierarchies of oppression. It is what Gillian Rose has called a "despairing rationalism without reason." In the biblical narrative the end goal of our redemption is not merely recognition of ones oppressed status as a member of some misrecognised identity group, although indeed, redemption includes those of every tribe, tongue, and nation who have responded to the gospel invitation of eternal salvation. The gospel offers a way out of the permanent struggle for power, propagated by Critical Race Theory ideologues, as Paul once again reminds us of the authority, gifted to those who are in Christ: "For we dare not make ourselves of the number, or compare ourselves with some that commend themselves: but they measuring themselves by themselves, and comparing themselves among themselves, are not wise" (2 Corinthians 10:12).

Contrary to popular caricatures promoted by 'social justice warriors', of Jesus, he was not merely chilling with the prostitutes, pimps, tax collectors and all manner of misfits, telling supercool stories, while indulging them in their little light afflictions. Nor was He an advocate on behalf of their sin. Rather the opposite seems to have been the case, as Jesus enlightens the Pharisees, who questioned his disciples,
"Why do ye eat and drink with publicans and sinners?
They that are whole need not a physician; but they that are sick. I [Jesus] came not to call the righteous, but sinners to repentance" (Luke 5:31-32) — of which I am chief.

Nor is redemption merely the restoration of ones own personal autobiography, history, or indeed, collective identitarian epistemologies. Our personal testimonies are doing something quite different, and far more powerful within the grand narrative of the biblical story, as Rosaria Butterfield so succinctly, puts it:

"God's story is our ontology: it explains our nature, our essence, our beginnings and our endings, our qualities, and our attributes. When we daily read our Bibles, in large chunks of whole books at a time, we daily learn that our own story began globally and ontologically. God has known us longer than anyone else has. The Bible declares that he knew us from before the foundations of the world."

You see, not only is he Jesus of Nazareth, he is also Jesus of Narratives. The Alpha and Omega―the first and the last, the beginning and the end, who is and who was and who is to come, the Almighty.
"Then they that feared the Lord spake often one to another: and the Lord hearkened, and heard it, and a book of remembrance was written before him for them that feared the Lord, and thought upon his name.
And they shall be mine, saith the Lord of hosts, in that day when I make up my jewels, and I will spare them as a man spareth his own son that serveth him.
Then shall ye return, and discern between the righteous and the wicked, between him that serveth God and him that serveth him not" (Malachi 3:16-18).–as John the Revelator, tells us:

"And all that dwell upon the earth shall worship him [the beast], whose names are not written in the book of life of the Lamb slain from the foundation of the world" (Revelation 13:8).

We are told that the true children of God, those who keep his commandments. are they who overcame the dragon, "…by the blood of the Lamb and by the word of their testimony, and they did not love their lives to the death" (Revelation 12:11). This simply speaking, is the beauty of God's plan, and fundamentally, what distinguishes its telos from that of humanistic projects striving for reconciliation, justice, and peace, even within the contemporary paradigm of a 'new global normal'. The church is not merely some sort of representational economy based on human whim and ingenuity, but rather, as we read in Peter's epistle, "ye also, as lively stones, are built up a spiritual house, an holy priesthood, to offer up spiritual sacrifices, acceptable to God by Jesus Christ….But ye are a chosen generation, a royal priesthood, an holy nation, a peculiar people; that ye should shew forth the praises of him who hath called you out of darkness into his marvellous light;" (2 Peter 2:5; 9).
And again, as Paul reasons with the Athenian intellectuals, "And He has made from one blood every nation of men to dwell on all the face of the earth, and has determined their preappointed times and the boundaries of their dwellings, so that they should seek the Lord, in the hope that they might grope for Him and find Him, though He is not far from each one of us; for in Him we live and move and have our being, as also some of your own poets have said, 'For we are also His offspring.'" (Acts 17:26-28). We are given a foretaste of that Christian hope―of the city, the New Jerusalem–as John is given privy to, during his encounter with the angel of the Lord , at the pinnacle of his numinous rapture in (Revelation 19:10): "And I fell at his feet to worship him. And he said unto me, See thou do it not: I am thy fellowservant, and of thy brethren that have the testimony of Jesus: worship God: for the testimony of Jesus is the spirit of prophecy." In Hebrews we are gifted with a more detailed picture of how and by whom, that city is inhabited:

"But ye are come unto mount Sion, and unto the city of the living God, the heavenly Jerusalem, and to an innumerable company of angels.

To the general assembly and church of the firstborn, which are written in heaven, and to God the Judge of all, and to the spirits of just men made perfect,
And to Jesus the mediator of the new covenant, and to the blood of sprinkling, that speaketh better things than that of Abel." (Hebrews 12 22-24)
Thus the biblical view of racial reconciliation, transcends all human efforts based on hierarchies of oppression, or of one identitarian group supplanting the other. Whether those strategies employed are based on white supremacy, or the necessary antiracist racism of oppositional movements such as BLM, the white nationalism of far-right movements, or the various forms of ethnic, racial, or multicultural nationalisms, ascendant in our culture — ultimately, they will have no place in the body of Christ. We are commanded not to show partiality towards one another (see James 2:8-9).
A closer reading of scripture guided by the holy spirit will reveal that God's redemptive plan for reconciliation and restoration, for which He sent His only begotten Son, Jesus, to reconcile us to Him, is not based on the utopian imaginations of our own desperately wicked and deceitful hearts, nor are they built on the sifting sands of human hands (see Ephsians 2:10, 2 Corinthians 5:18-20, and Hebrews 13:20-21):
And all things are of God, who hath reconciled us to Himself by Jesus Christ, and hath given to us the ministry of reconciliation.

To wit, that God was in Christ, reconciling the world unto Himself, not imputing their trespasses unto them, and hath committed unto us the word of reconciliation.

Now then we are ambassadors for Christ, as though God did beseech you by us: we pray you in Christ's stead be ye reconciled to God.
Now may the God of peace who brought up the Lord Jesus from the dead, that great Shepherd of the sheep, through the blood of the everlasting Covenant, make you complete in every good work to do His will, working in you what is well pleasing in His sight, through Jesus Christ, to whom be the glory, forever and ever. Amen

—-
Photo credits Sheep at Mellon Udrigal by Sebastiao Salgado