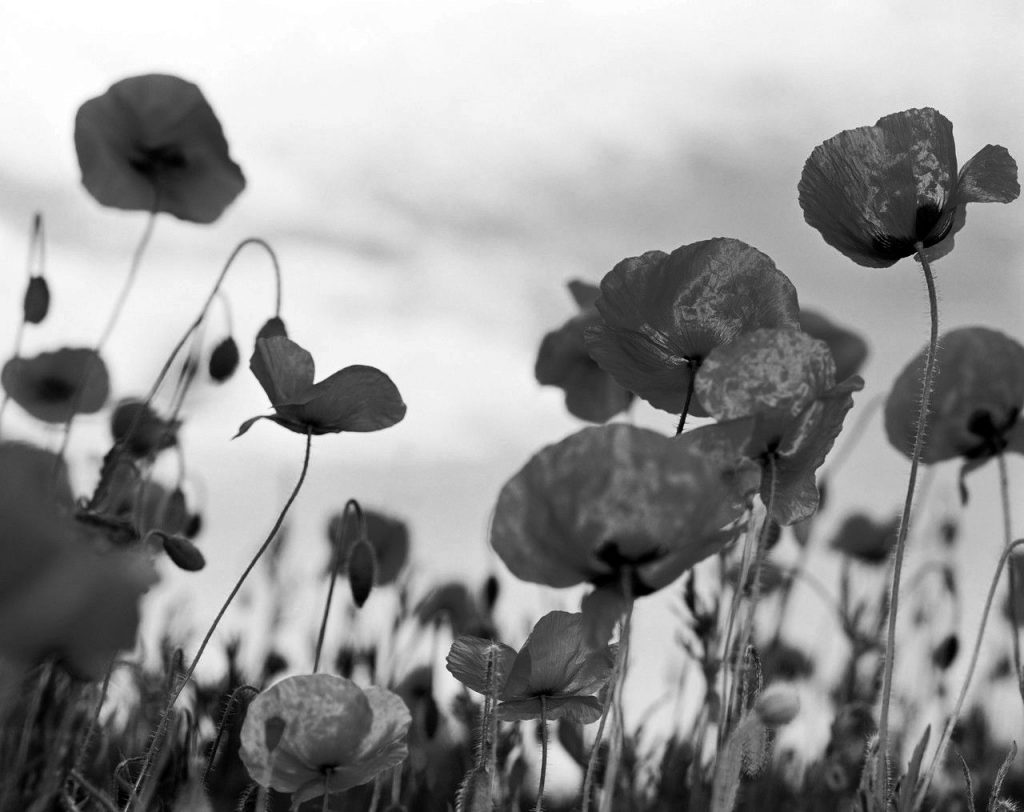 For the eyes of the LORD run to and fro throughout the whole earth, to shew himself strong in the behalf of them whose heart is perfect toward him. Herein thou hast done foolishly: therefore from henceforth thou shalt have wars. (2 Chronicles 16:9)


And he shewed me Joshua the high priest standing before the angel of the Lord, and Satan standing at his right hand to resist him.

2 And the Lord said unto Satan, The Lord rebuke thee, O Satan; even the Lord that hath chosen Jerusalem rebuke thee: is not this a brand plucked out of the fire?

3 Now Joshua was clothed with filthy garments, and stood before the angel.

4 And he answered and spake unto those that stood before him, saying, Take away the filthy garments from him. And unto him he said, Behold, I have caused thine iniquity to pass from thee, and I will clothe thee with change of raiment.

5 And I said, Let them set a fair mitre upon his head. So they set a fair mitre upon his head, and clothed him with garments. And the angel of the Lord stood by.

6 And the angel of the Lord protested unto Joshua, saying,

7 Thus saith the Lord of hosts; If thou wilt walk in my ways, and if thou wilt keep my charge, then thou shalt also judge my house, and shalt also keep my courts, and I will give thee places to walk among these that stand by.

8 Hear now, O Joshua the high priest, thou, and thy fellows that sit before thee: for they are men wondered at: for, behold, I will bring forth my servant the Branch.

9 For behold the stone that I have laid before Joshua; upon one stone shall be seven eyes: behold, I will engrave the graving thereof, saith the Lord of hosts, and I will remove the iniquity of that land in one day.

10 In that day, saith the Lord of hosts, shall ye call every man his neighbour under the vine and under the fig tree. (Zechariah 3:1-10)
—-
For men verily swear by the greater: and an oath for confirmation is to them an end of all strife.
17 Wherein God, willing more abundantly to shew unto the heirs of promise the immutability of his counsel, confirmed it by an oath:
18 That by two immutable things, in which it was impossible for God to lie, we might have a strong consolation, who have fled for refuge to lay hold upon the hope set before us:
19 Which hope we have as an anchor of the soul, both sure and stedfast, and which entereth into that within the veil;
20 Whither the forerunner is for us entered, even Jesus, made an high priest for ever after the order of Melchisedec.




—-
And I saw in the right hand of him that sat on the throne a book written within and on the backside, sealed with seven seals.

2 And I saw a strong angel proclaiming with a loud voice, Who is worthy to open the book, and to loose the seals thereof?

3 And no man in heaven, nor in earth, neither under the earth, was able to open the book, neither to look thereon.

4 And I wept much, because no man was found worthy to open and to read the book, neither to look thereon.

5 And one of the elders saith unto me, Weep not: behold, the Lion of the tribe of Judah, the Root of David, hath prevailed to open the book, and to loose the seven seals thereof.

6 And I beheld, and, lo, in the midst of the throne and of the four beasts, and in the midst of the elders, stood a Lamb as it had been slain, having seven horns and seven eyes, which are the seven Spirits of God sent forth into all the earth. (Revelation 5:1-6)

—-
Solomon was great as a builder. For this, perhaps, he is best known among us. 'Twas a mighty deed to bring the towering cedars of Lebanon, all fashioned and prepared, to Jerusalem to make a house for the Lord—to hew from the quarries in the mountains great stones, and goodly ones, all squared, and each one fitted, and made ready for its place, so that there might be no sound of hammer, nor lifting up of chisel in the building of the house. Happy were the eyes that looked upon the temple of Solomon!

Even at this very day, when the explorers come upon what they suppose to be the temple, they are astounded at the masses of stone which they find there. Our Lord said that one stone should not be left upon another, but that all should be cast down, but even as they lie in the places where they were cast down, they are wonderful. Even modern engineers have marveled how they could ever have been brought and put into their places—they are of such enormous size, and yet so well squared and prepared for the building.

Besides this, Solomon built a house of the forest of Lebanon, of which we have a descriptive account in the pages of inspiration, and which seems to have been a marvelous work also. In addition to that, he was great in the erection of works for the carrying of water. He made pools in Zion—the upper and the nether pools. He seems to have carried aqueducts where they were never heard of before his time, and it is possible that many of the great discoveries of modern days were well known to Solomon, even all those years ago.

He seems to have built an ascent to the house of the Lord, which particularly struck the Queen of Sheba as being a most wonderful piece of masonry. Besides this, he was the builder of treasure cities. He also built Gezer, Bethhoron, Baalath, Tadmor in the wilderness, and so on. Solomon was a great master builder—none could excel him as a piler of huge stones, one upon another.

Ah! but my brethren, a greater than Solomon is the Lord Jesus. It is easy enough to build with stones, and granite, and bricks, and cedar. These are dead, coarse things, that you can hew and cut as you will. Get enough sawing and cutting power, and you can make what you will of these things. It is only brute mechanical force that is wanted, with judgment here and there to direct and guide it. Get strength enough and as Archimedes said, you might move the world with a lever—it is only one physical force pitted against another.

But what shall we say of Christ, who has built a house that is made of living, immortal souls, built of what Peter, taught of the Spirit, calls, "living stones"? You do not cut these, nor polish them quite so easily. Men with strong, stubborn wills, men with diseased imaginations, men with perverse affections, men altogether gone from original righteousness—our Lord Jesus Christ has taken these, and He has prepared them to make a temple, in which there shall be nothing but holiness and perfection.

I trust that some of us have been prepared to be built into "a living temple, for an habitation of God through the Spirit." But if the Lord Jesus Christ shall ever make tens of thousands, and thousands of thousands, of once guilty men all perfect, and shall build these altogether, fitting each one into its place, and making each one willing to maintain and keep in its place—this will be such a thing as a thousand Solomons could not have attempted.

This is no work of brute force, of mechanical power, my brethren. This is the power of the Holy Ghost Himself—a spiritual power, a power which comes from God, who is a Spirit, and who will have those that worship Him worship Him in spirit and in truth. Can you conceive of this temple? My soul seems to rise upon the wings of imagination at the very thought of it—a temple all alive, a living temple—each stone a priceless soul, glittering with immortality.

John tells us of a city, the foundations whereof were of precious stones, and he tells us of the "new Jerusalem coming down out of heaven," and I know not what besides. That was but a faint picture of the living temple of Jesus, where each soul shall be more precious than the whole world, even though all the world were one pearl of the purest water—a temple built by Himself, for Himself, to His own praise. Moreover, our Lord Jesus Christ, as the great Master Builder, has built many a pool and aqueduct. We sang about one just now, such as Solomon never knew—

"There is a fountain filled with blood, Drawn from Immanuel's veins; And sinners plunged beneath that flood, Lose all their guilty stains."


More glorious this than the pool of Gihon, the upper and the nether pool! Moreover, Solomon brought a river into Jerusalem that the multitude might drink, but it was not like this—"The water that I shall give you, shall be in thee a well of water, springing up into everlasting life." Beloved, we have said that Solomon built treasure cities, but our Lord has given us promises that hold richer treasures than Tadmor ever knew—a covenant—oh! the grandeur of that word covenant—a covenant stored with all the fullness of God, for in Christ "dwelleth all the fullness of the Godhead bodily".

I shall lose myself if I attempt to extol my Master as a builder! I only pray that you and I may be built upon His foundation—that we may come to the fountain which He has opened and may be cleansed therein—that we may come to His treasure city and be enriched, all our necessities being removed. And may we dwell with Him in the palace which shall never be taken down! A greater than Solomon, then, is Christ as a builder.
—
"Now consider how great this man was."—Hebrews 7:4
CONSIDER how great Melchizedek was. There is something majestic about every movement of that dimly-revealed figure. His one and only appearance is thus fitly described in the Book of Genesis,—"And Melchizedek king of Salem brought forth bread and wine: and he was the priest of the most high God. And he blessed him, and said, Blessed be Abram of the most high God, which hath delivered thine enemies into thy hand. And he gave him tithes of all." We see but little of him, yet we see nothing little in him. He is here and gone, as far as the historic page is concerned, yet is he "a priest for ever," and "it is witnessed that he liveth." Everything about him is on a scale majestic and sublime.
"Consider how great this man was" in the combination of his offices. He was duly appointed both priest and king: king of righteousness and peace, and at the same time priest of the Most High God. It may be said of him that he sat as a priest upon his throne. He exercised the double office to the great blessedness of those who were with him; for his one act towards Abraham would seem to be typical of his whole life; he blessed him in the name of the Most High God. "Consider how great this man was" that he not only ruled his people with righteousness and brought them peace, but he was their representative towards God and God's representative to them; and in each character distributed divine blessings.
"Consider how great this man was" in the power of his benedictions. Abraham had already been greatly blessed so much so that he is described as "he that received the promises." Yet a receiver of promises so great, a man with whom God had entered into solemn covenant, was yet blessed by Melchizedek, and without all contradiction the less is blessed of the better. This great man yet further blessed the blessed Abraham, and the father of the faithful was glad to receive benediction at his hands. No small man this: no priest of second rank; but one who overtops the sons of men by more than head and shoulders, and acts a superior's part among the greatest of them.
"Consider how great this man was" in supremacy over all around him. He met Abraham when he was returning as a conqueror from the overthrow of the robber kings; and the victorious patriarch bowed before him and gave him tithes of the best of the spoil. Without a moment's hesitation the man of God recognized the priest of God, and paid to him the tribute of a subject to the officer of a great king. In Abraham's bowing all the line of Aaronic priesthood did homage unto Melchizedek; for as the apostle saith, "Levi also, who receiveth tithes, paid tithes in Abraham, for he was yet in the loins of his father when Melchizedek met him." So that all kings in Abraham, and all priests in Abraham, did homage unto this man, who, as king and priest, was owned to be supreme. "Consider how great this man was" when Paul had once proved that Melchizedek was greater than all other, at least to the Hebrews; for the seed of Abraham can recognize none greater than Abraham; and since Abraham by paying tithes acknowledges his subordination to Melchizedek, it is clear that the priest of the Most High God was the greatest of men.
"Consider how great this man was" as to the singularity of his person, "without father, without mother, without descent": that is to say, we know nothing as to his birth, his origin, or his history. Even this explanation hardly answers to the words, especially when it is added, "Having neither beginning of days, nor end of life." So mysterious is Melchizedek that many deeply-taught expositors think that he was veritably an appearance of our Lord Jesus Christ. They are inclined to believe that he was not a king of some city in Canaan, as the most of us suppose, but that he was a manifestation of the Son of God, such as were the angels that appeared to Abraham on the plains of Mamre, and that divine being who appeared to Joshua by Jericho, and to the three holy ones in the furnace. At any rate, you may well consider how great this man was when you observe how veiled in cloud is everything about his coming and going—veiled because intended to impress us with the depth of the sacred meanings which were shadowed forth in him. How much more shall this be said of him of whom we ask—
"Thy generation who can tell,
Or count the number of thy years?"
"Consider how great this man was" in the specialty of his office. He had no predecessor in his priesthood, and he had no successor. He was not one who took a holy office and then laid it down; but as far as the historic page of Scripture is concerned we have no note of his quitting this mortal scene; he disappears, but we read nothing of his death any more than of his birth. His office was perpetual, and passed not from sire to son; for he was the type of "One who is made not after the law of a carnal commandment, but after the power of an endless life."
"Consider how great this man was" in his being altogether unique. There is another "after the order of Melchizedek," the glorious Antitype in whom Melchizedek himself is absorbed; but apart from him Melchizedek is unique. Who can equal this strange, mysterious priest, prophet, king, sent of the Most High God to bless the father of the faithful? He is altogether alone: he receives no commission from the hands of men, nor from God by men; and he does not transmit to a successor what he had not received from a predecessor. Melchizedek stands alone: one mighty crag, rising out of the plain; a long Alp, whose brow is swathed in cloud sublime. "Consider how great this man was" but think not to measure that greatness.




—
Note: shebaʻ, sheh'-bah; or (masculine) (שִׁבְעָה shibʻâh); from H7650; a primitive cardinal number; seven (as the sacred full one); also (adverbially) seven times; by implication, a week; by extension, an indefinite number:(+ by) seven(-fold),-s, (-teen, -teenth), -th, times).


—-
With reference: The Queen of Sheba NO. 3351

A sermon published on Thursday, April 24, 1913 delivered by C.H. Spurgeon at the Metropolitan Tabernacle Newington on Lord's evening, December 8, 1867
The Man T he Christ: A Sermon (No. 1835)
Delivered on Lord's Day Morning, April 12th, 1885, by
C. H. SPURGEON,