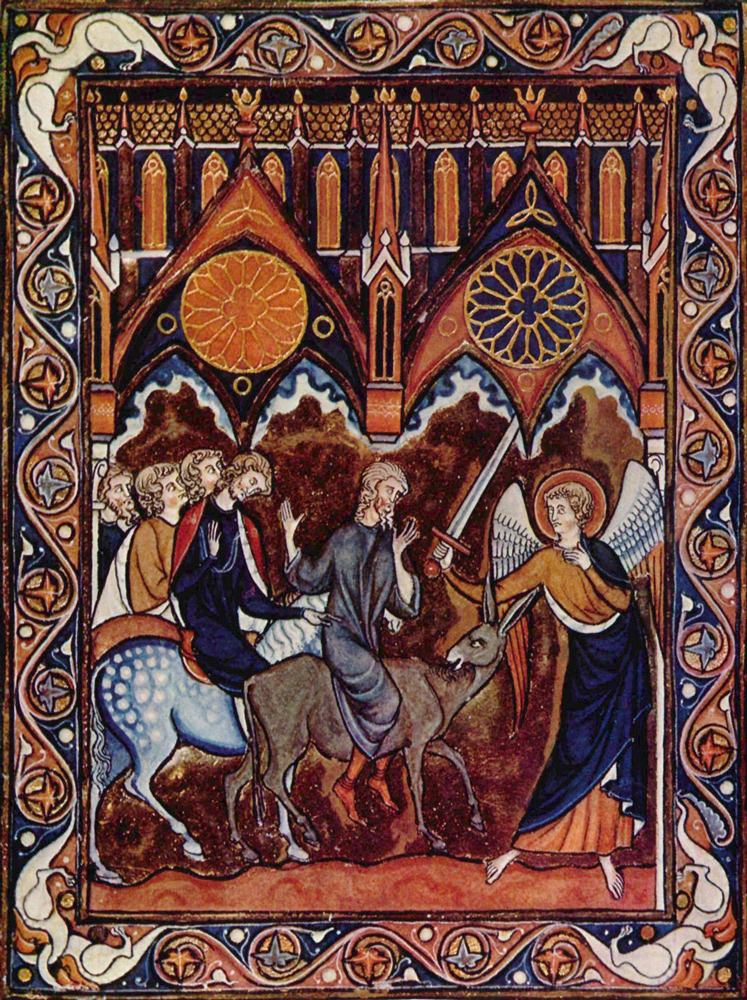 The Model Prayer

5 "And when you pray, you shall not be like the hypocrites. For they love to pray standing in the synagogues and on the corners of the streets, that they may be seen by men. Assuredly, I say to you, they have their reward. 6 But you, when you pray, go into your room, and when you have shut your door, pray to your Father who is in the secret place; and your Father who sees in secret will reward you openly. 7 And when you pray, do not use vain repetitions as the heathen do. For they think that they will be heard for their many words.

8 "Therefore do not be like them. For your Father knows the things you have need of before you ask Him. 9 In this manner, therefore, pray:

Our Father in heaven,
Hallowed be Your name.
10
Your kingdom come.
Your will be done
On earth as it is in heaven.
11
Give us this day our daily bread.
12
And forgive us our debts,
As we forgive our debtors.
13
And do not lead us into temptation,
But deliver us from the evil one.


For Yours is the kingdom and the power and the glory forever. Amen.
14 "For if you forgive men their trespasses, your heavenly Father will also forgive you. 15 But if you do not forgive men their trespasses, neither will your Father forgive your trespasses. (Matthew 6:5-14)
—-
James 4:1-3; Jude 1:11
Where do [wars and fights come from among you? Do they not come from your desires for pleasure that war in your members? 2 You lust and do not have. You murder and covet and cannot obtain. You fight and war. Yet you do not have because you do not ask. 3 You ask and do not receive, because you ask amiss, that you may spend it on your pleasures.
Woe to them! For they have gone in the way of Cain, have run greedily in the error of Balaam for profit, and perished in the rebellion of Korah.
–—
2 Peter 2:4-17
Doom of False Teachers
4For if God did not spare the angels who sinned, but cast them down to hell and delivered them into chains of darkness, to be reserved for judgment; 5and did not spare the ancient world, but saved Noah, one of eight people, a preacher of righteousness, bringing in the flood on the world of the ungodly; 6and turning the cities of Sodom and Gomorrah into ashes, condemned them to destruction, making them an example to those who afterward would live ungodly; 7and delivered righteous Lot, who was oppressed by the filthy conduct of the wicked 8(for that righteous man, dwelling among them, tormented his righteous soul from day to day by seeing and hearing their lawless deeds)— 9then the Lord knows how to deliver the godly out of temptations and to reserve the unjust under punishment for the day of judgment, 10and especially those who walk according to the flesh in the lust of uncleanness and despise authority. They are presumptuous, self-willed. They are not afraid to speak evil of [c]dignitaries, 11whereas angels, who are greater in power and might, do not bring a reviling accusation against them before the Lord.
Depravity of False Teachers
12But these, like natural brute beasts made to be caught and destroyed, speak evil of the things they do not understand, and will utterly perish in their own corruption, 13and will receive the wages of unrighteousness, as those who count it pleasure to carouse in the daytime. They are spots and blemishes, carousing in their own deceptions while they feast with you, 14having eyes full of adultery and that cannot cease from sin, enticing unstable souls. They have a heart trained in covetous practices, and are accursed children. 15They have forsaken the right way and gone astray, following the way of Balaam the son of Beor, who loved the wages of unrighteousness; 16but he was rebuked for his iniquity: a dumb donkey speaking with a man's voice restrained the madness of the prophet.
17These are wells without water, clouds carried by a tempest, for whom is reserved the blackness of darkness forever.
—
Numbers 25:1-2; 31:
Now Israel remained in Acacia Grove, and the people began to commit harlotry with the women of Moab. 2 They invited the people to the sacrifices of their gods, and the people ate and bowed down to their gods. 3 So Israel was joined to Baal of Peor, and the anger of the Lord was aroused against Israel.
And Moses said to them: "Have you kept all the women alive? 16Look, these women caused the children of Israel, through the counsel of Balaam, to trespass against the Lord in the incident of Peor, and there was a plague among the congregation of the Lord
—-
Psalm 106:24-29
Then they despised the pleasant land;
They did not believe His word,
25But complained in their tents,
And did not heed the voice of the Lord.
26Therefore He raised His hand in an oath against them,
To overthrow them in the wilderness,
27To overthrow their descendants among the nations,
And to scatter them in the lands.
28They joined themselves also to Baal of Peor,
And ate sacrifices made to the dead.
29Thus they provoked Him to anger with their deeds,
And the plague broke out among them.
—-
Hosea 9:9-10
But the prophet is a fowler's snare in all his ways—
Enmity in the house of his God.
9They are deeply corrupted,
As in the days of Gibeah.
He will remember their iniquity;
He will punish their sins.
10"I found Israel
Like grapes in the wilderness;
I saw your fathers
As the firstfruits on the fig tree in its first season.
But they went to Baal Peor,
And separated themselves to that shame;
They became an abomination like the thing they loved.
—
Revelation 2:14-15
But I have a few things against you [the compromising church], because you have there those who hold the doctrine of Balaam, who taught Balak to put a stumbling block before the children of Israel, to eat things sacrificed to idols, and to commit sexual immorality. Thus you also have those who hold the doctrine of the Nicolaitans, which thing I hate.
—-
Isaiah 63:7-19
God's Mercy Remembered
7 I will mention the lovingkindnesses of the Lord
And the praises of the Lord,
According to all that the Lord has bestowed on us,
And the great goodness toward the house of Israel,
Which He has bestowed on them according to His mercies,
According to the multitude of His lovingkindnesses.
8 For He said, "Surely they are My people,
Children who will not lie."
So He became their Savior.
9 In all their affliction He was afflicted,
And the Angel of His Presence saved them;
In His love and in His pity He redeemed them;
And He bore them and carried them
All the days of old.
10 But they rebelled and grieved His Holy Spirit;
So He turned Himself against them as an enemy,
And He fought against them.
11 Then he remembered the days of old,
Moses and his people, saying:
"Where is He who brought them up out of the sea
With the shepherd of His flock?
Where is He who put His Holy Spirit within them,
12 Who led them by the right hand of Moses,
With His glorious arm,
Dividing the water before them
To make for Himself an everlasting name,
13 Who led them through the deep,
As a horse in the wilderness,
That they might not stumble?"
14 As a beast goes down into the valley,
And the Spirit of the Lord causes him to rest,
So You lead Your people,
To make Yourself a glorious name.
A Prayer of Penitence
15 Look down from heaven,
And see from Your habitation, holy and glorious.
Where are Your zeal and Your strength,
The yearning of Your heart and Your mercies toward me?
Are they restrained?

16 Doubtless You are our Father,
Though Abraham was ignorant of us,
And Israel does not acknowledge us.
You, O Lord, are our Father;
Our Redeemer from Everlasting is Your name.

17 O Lord, why have You made us stray from Your ways,
And hardened our heart from Your fear?
Return for Your servants' sake,
The tribes of Your inheritance.

18 Your holy people have possessed it but a little while;
Our adversaries have trodden down Your sanctuary.
19 We have become like those of old, over whom You never ruled,
Those who were never called by Your name.