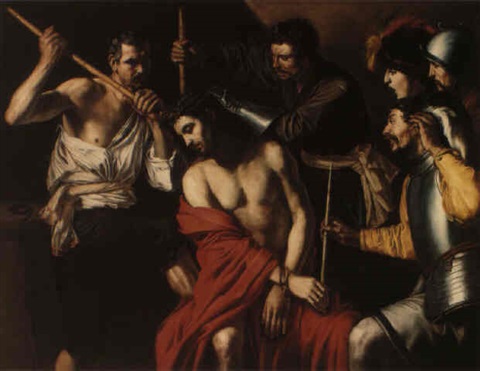 When the moon shall shine forth
like the sun,
seven times brighter than the light
of seven days in one,
and your Shekinah Glory
–your everlasting Saviour has come:
Good Shepherd, Great Physician,
Gentle Lamb of God,
rejoice greatly My people
There is Balm in Gilead
O Ancient of Days, Perfect High Priest,
bind up our wounds and bruises,
heal our sin-sick soul disease
Crystal clear as a river flowing,
Precious Prince of Peace,
Holy Spirit without measure,
so shall Your government increase

Let every tribe, tongue
and nation sing,
Thine eyes shall see the beauty of the King
I have chosen you, ordained you
Peace I give you, peace I leave you,
Royal priests a holy nation,
Kiss the Son, worship Him
In humble adoration


—-
The crown of pride, the drunkards of Ephraim, shall be trodden under feet:

And the glorious beauty, which is on the head of the fat valley, shall be a fading flower, and as the hasty fruit before the summer; which when he that looketh upon it seeth, while it is yet in his hand he eateth it up.

In that day shall the LORD of hosts be for a crown of glory, and for a diadem of beauty, unto the residue of his people,

And for a spirit of judgment to him that sitteth in judgment, and for strength to them that turn the battle to the gate. (Isaiah 28:4-6, KJV)
---
But, beloved, we are persuaded better things of you, and things that accompany salvation, though we thus speak.
10 For God is not unrighteous to forget your work and labour of love, which ye have shewed toward his name, in that ye have ministered to the saints, and do minister.
11 And we desire that every one of you do shew the same diligence to the full assurance of hope unto the end:
12 That ye be not slothful, but followers of them who through faith and patience inherit the promises.
13 For when God made promise to Abraham, because he could swear by no greater, he sware by himself,
14 Saying, Surely blessing I will bless thee, and multiplying I will multiply thee.
15 And so, after he had patiently endured, he obtained the promise.
16 For men verily swear by the greater: and an oath for confirmation is to them an end of all strife.
17 Wherein God, willing more abundantly to shew unto the heirs of promise the immutability of his counsel, confirmed it by an oath:
18 That by two immutable things, in which it was impossible for God to lie, we might have a strong consolation, who have fled for refuge to lay hold upon the hope set before us:
19 Which hope we have as an anchor of the soul, both sure and stedfast, and which entereth into that within the veil;
20 Whither the forerunner is for us entered, even Jesus, made an high priest for ever after the order of Melchisedec. (Hebrews 6:9-20)
—-
Let him who is taught the word share in all good things with him who teaches.

Do not be deceived, God is not mocked; for whatever a man sows, that he will also reap. For he who sows to his flesh will of the flesh reap corruption, but he who sows to the Spirit will of the Spirit reap everlasting life. And let us not grow weary while doing good, for in due season we shall reap if we do not lose heart. Therefore, as we have opportunity, let us do good to all, especially to those who are of the household of faith. (Galatians 6:6-10)
---


—-
'Thine Eyes Shall See The Beauty Of The King' – Reflections and Poems by Beauty For Ashes Development Foundation © 2018